How do I add more accounts?
Who can buy extra accounts?
– Business members only
How many accounts are available with the Business subscription by default?
– 5 accounts
How many accounts can I buy?
– Unlimited
What is the expiration date of purchased accounts? 
– 30 days and 365 days
What happens to my purchased accounts if my Business subscription expires before my accounts have expired?
– Your extra accounts will be frozen until you reactivate your Business subscription.
What happens to the accounts after the expiration date?
– Accounts will be deactivated and scheduled posts will not be published.
How to activate extra accounts in my personal cabinet?

1. Click the plus sign on the top menu or the "Increase Limit" button on the Accounts page.

2. Choose "Monthly" (valid for 30 days) or "Annually" (valid for 365 days) tab in the window that appears and then select the required number of accounts and pay.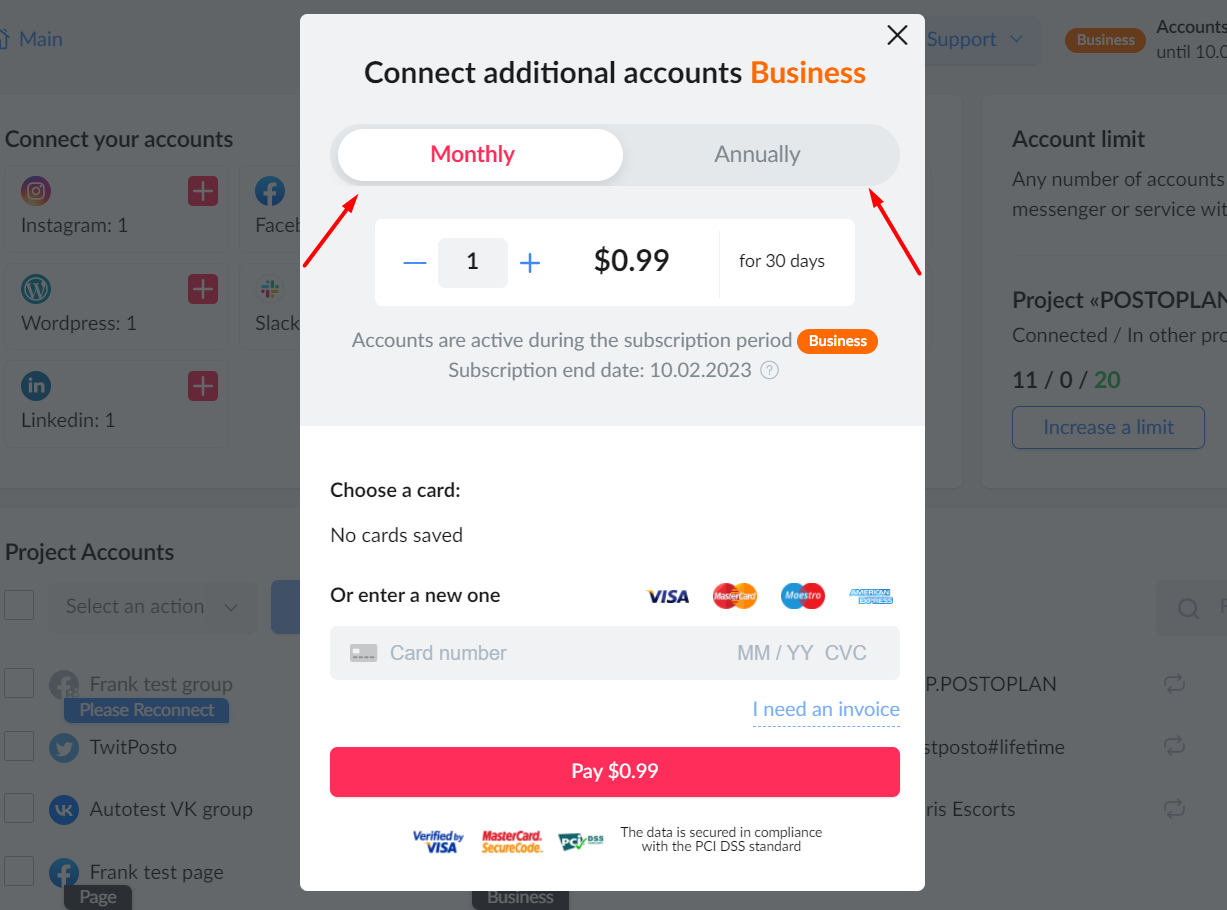 3. Connect your social media accounts