How do I create a draft post?
After adding content into a post, you can save it as a draft. To do this, at the very bottom of the Post Editor page, click on the More button and select the Save to Draft option: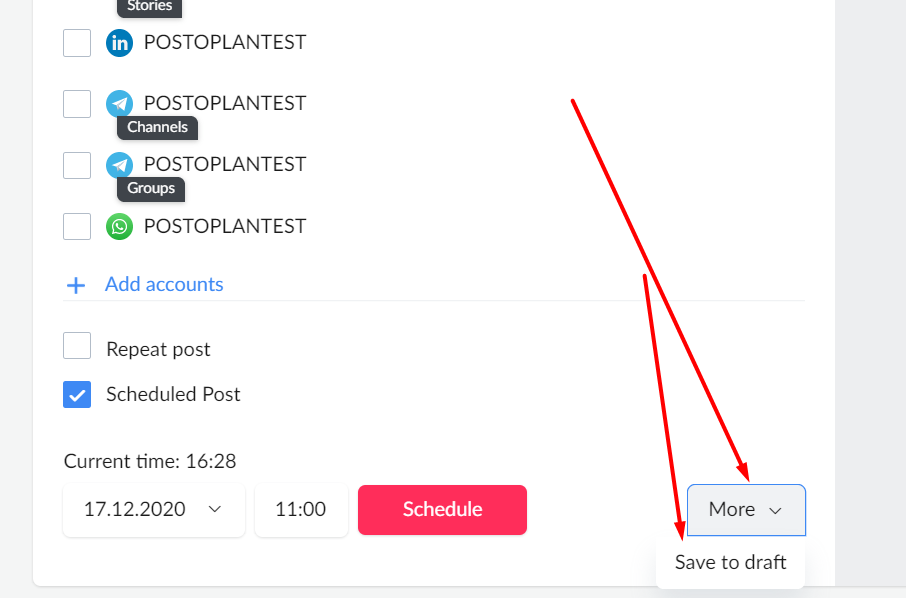 To get to the Drafts page, go to the Content plan section and click on the Drafts button:

On the Drafts page, you can find your future posts, edit them, change the date and time of publication, add media and emoji, change text, add accounts, or delete drafts:
Columns:
Image

—contains a preview of the media file added to the post (image/video/gif)

Text

—the text of your post 

Account

—the social media accounts selected for your post

Date of publication

—the date on which the post is scheduled

Actions

—to edit or delete the current post

You can also bulk schedule or delete posts from the Drafts section. To do this, tick the necessary posts in the checkbox or tick "Select all" and select the "Schedule" or "Delete" action: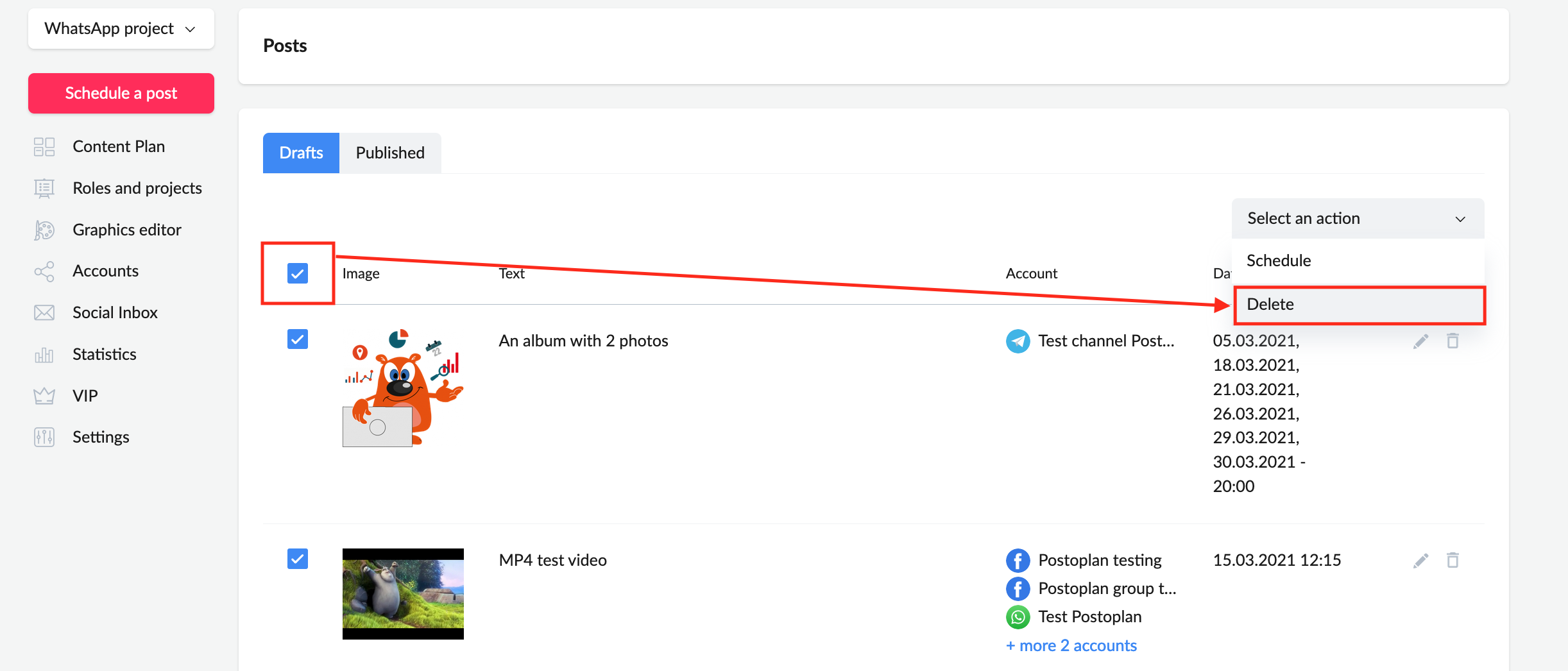 To schedule the selected posts, just click on the Schedule button. Then, you will be taken to the page to edit the selected posts. To include the post in the Content plan, expand the Draft and click on the Schedule button:


Repeat this step for each post. Scheduled Drafts are available in the Content Plan section.