How to buy Lifetime plan if you already have a POSTOPLAN account
The following steps are required if you want to buy a Lifetime subscription:
Log in to the service.

Go to the Homepage by clicking on the corresponding button. A new tab will open with the Homepage:

*    If you can't see "Home," zoom out the page to make the button appear.
Make sure you are still logged in and go down to the bottom of the page. Here you will find the "Lifetime deal":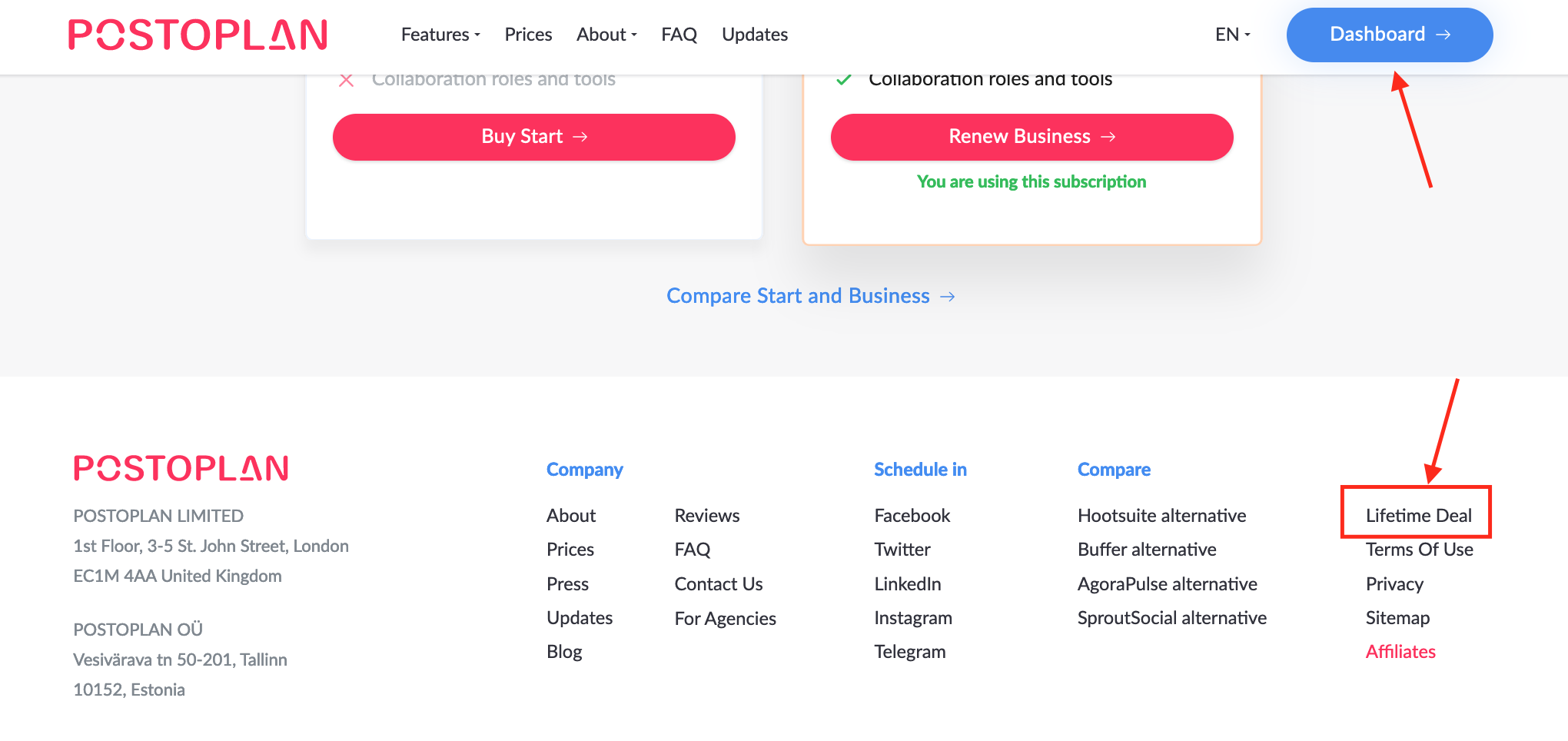 Go to the page and, once you have decided which subscription suits you, click on the "Buy Now":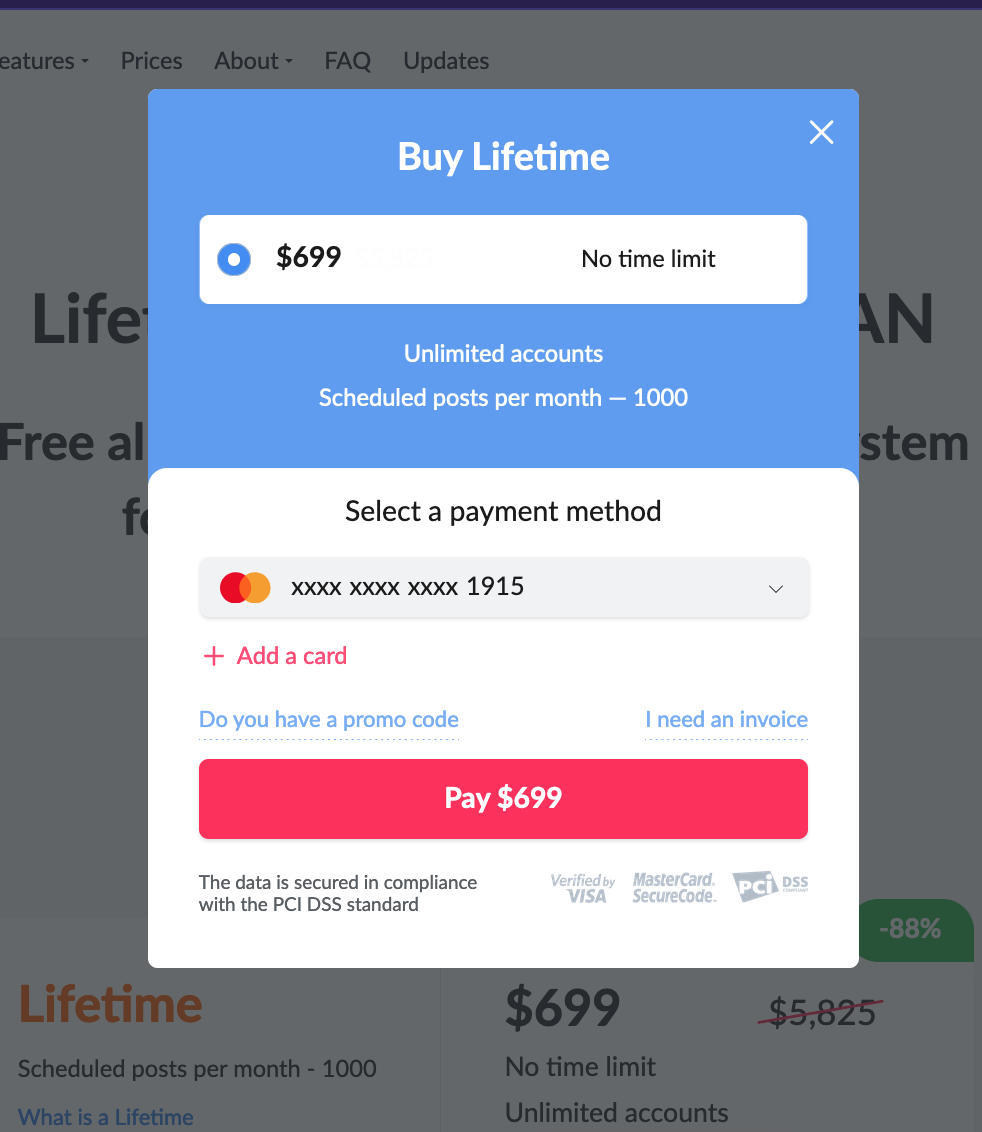 Enter your payment information, pay, and enjoy all the benefits of a Lifetime subscription.