How to purchase Lifetime access if you already have a POSTOPLAN account
To purchase Lifetime access, follow these steps:
 1. Log into the service.
 2. Then go to the main site by clicking on the corresponding button. This will open the main page of the site in a new tab: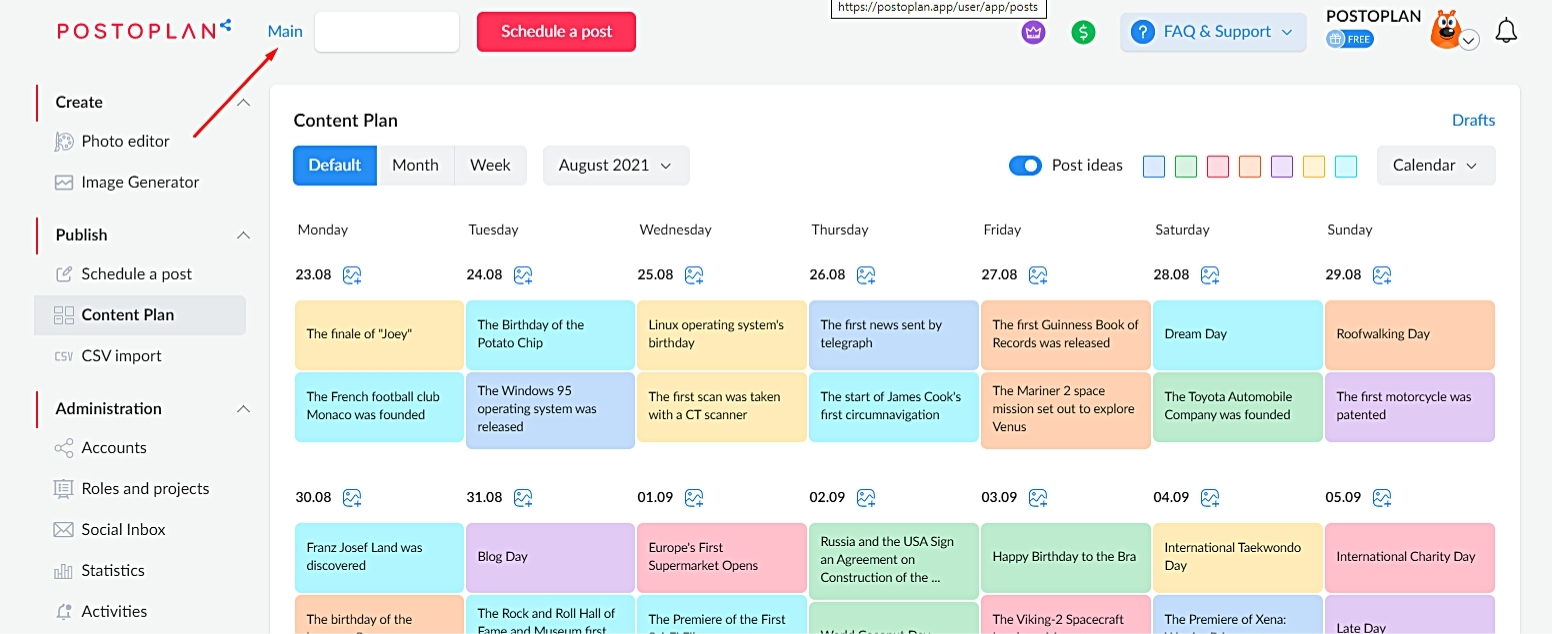 *  If you do not see the Main button, zoom out on the page so that the button appears.
 3. Make sure you remain logged in and head down to the bottom of the page. In the lower menu you will find the button "Lifetime deal":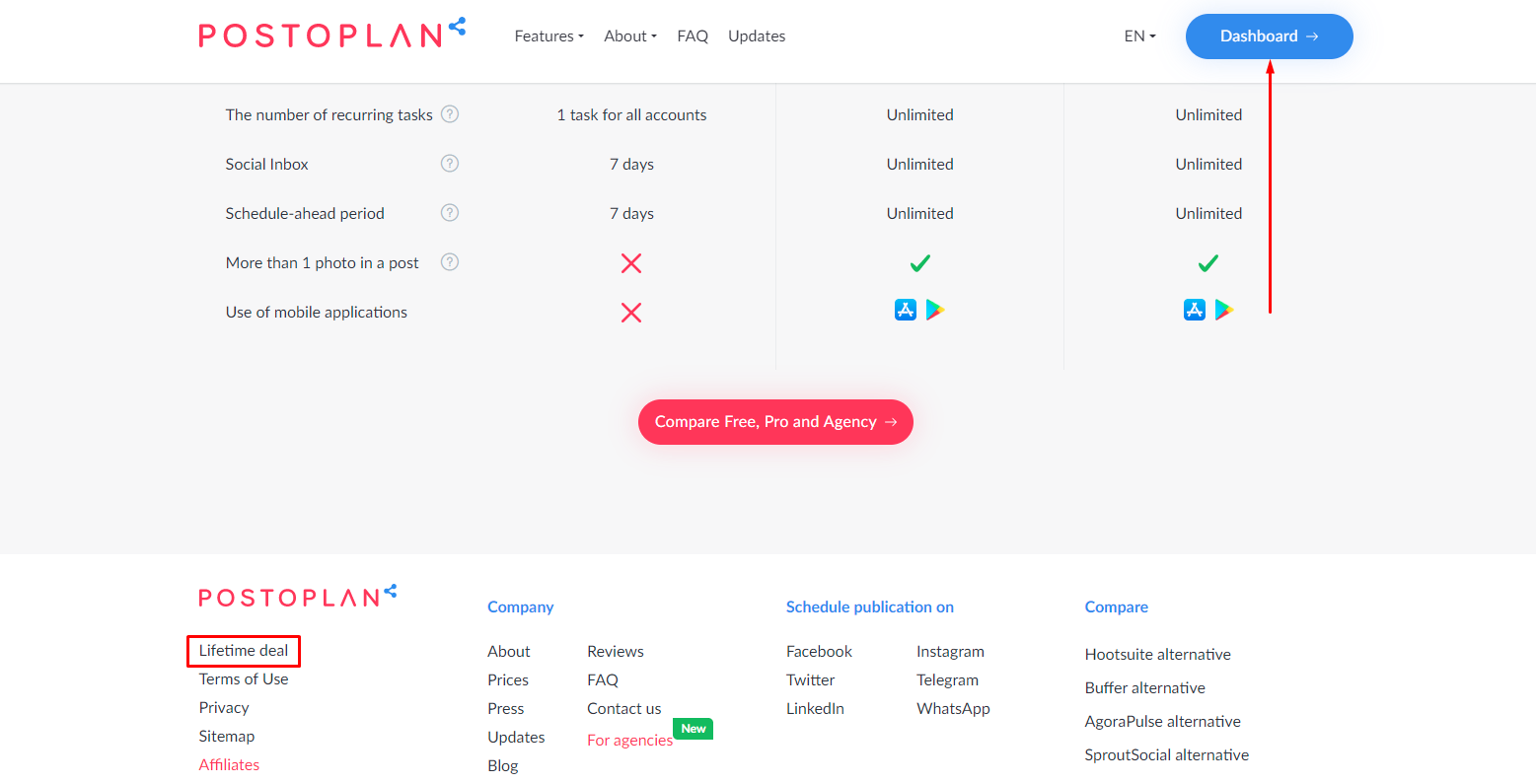 4. Go to the page, pick the plan that's right for you, and click "Buy now":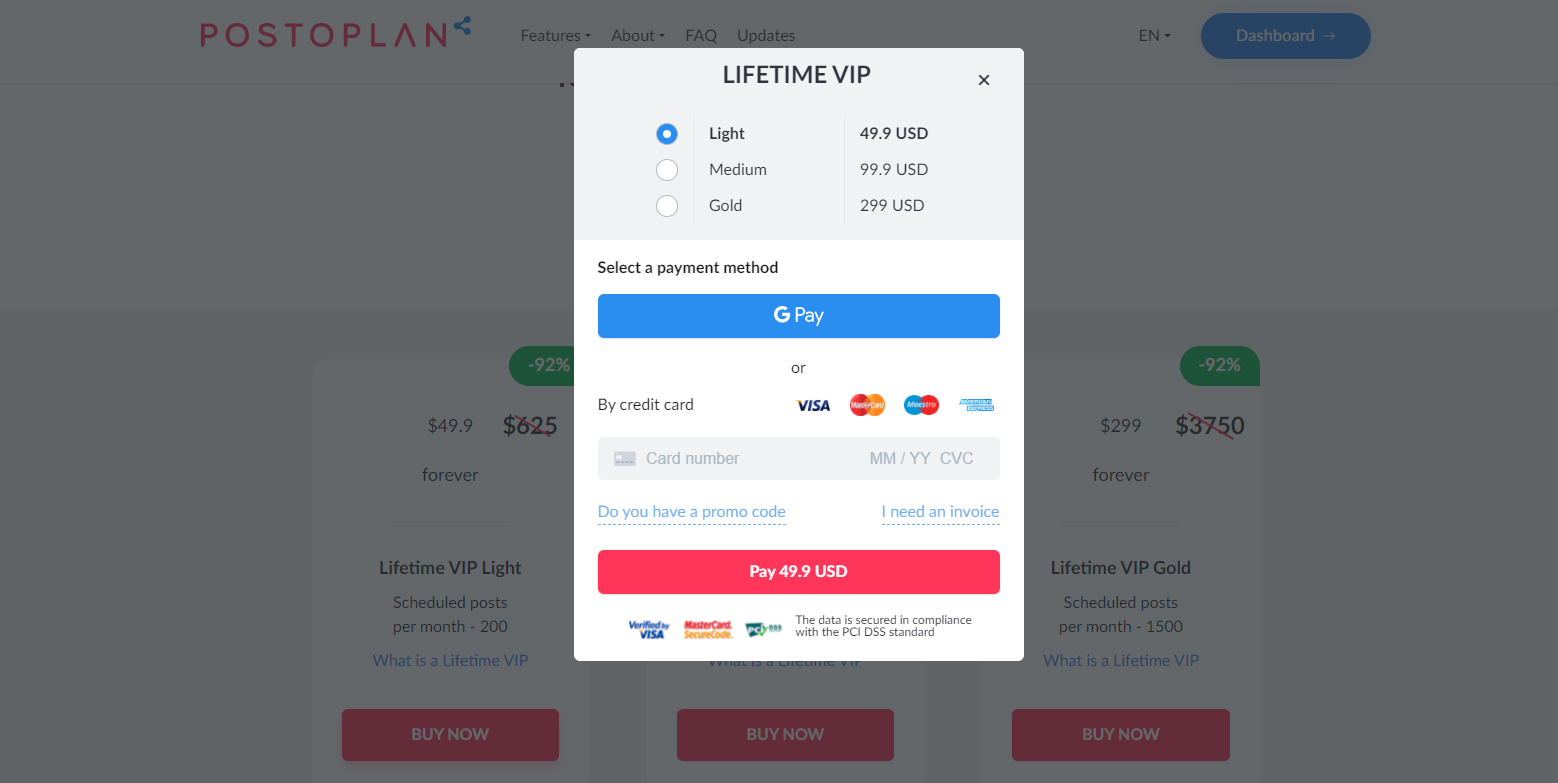 5. Enter your payment details, confirm, and enjoy all the advantages of Lifetime access.