How to create a hashtag group?
To create a hashtag group, click the

three dots

on the Post Schedule page (see the screenshot below) located to the right of the hashtag section: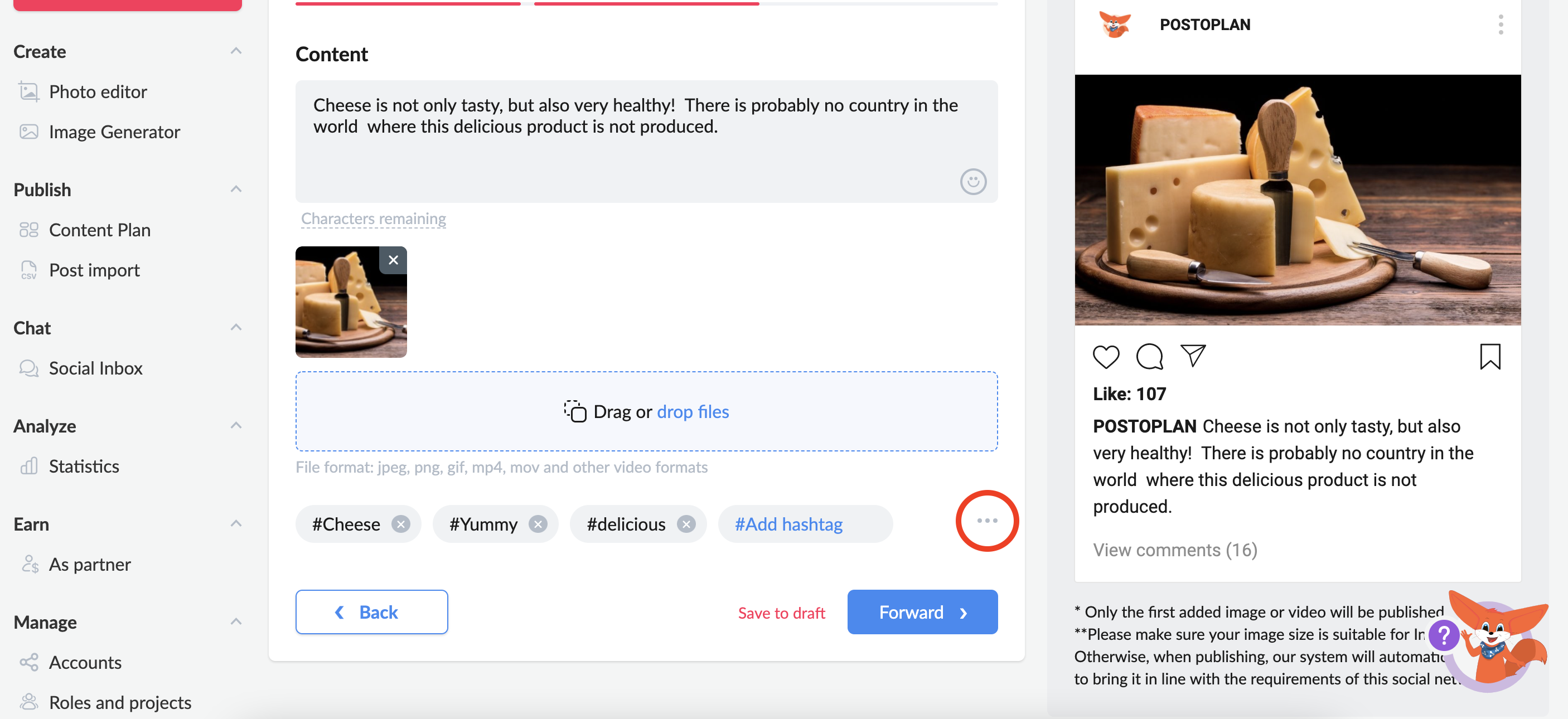 Select the "Create a group" button from the drop-down list. Hashtag groups will now be displayed here: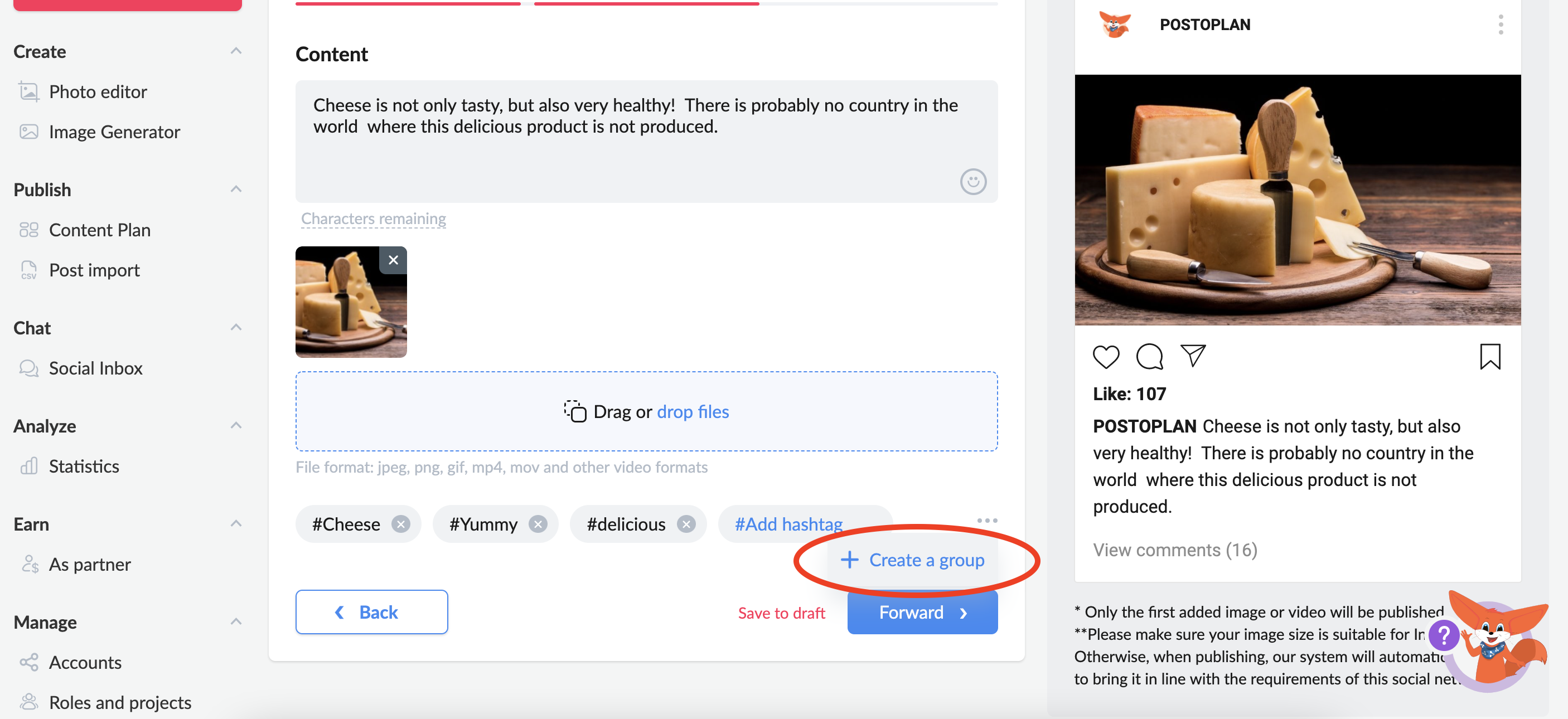 After clicking the "Create a group" button, a group creation window will appear: here you can give the group a name and pin it to the quick access toolbar. (If you uncheck the box, the group will only be displayed in the drop-down list.)
Previously created hashtags will be automatically added to the group creation window. You can delete them; previous hashtags will not be lost and will be displayed separately in the relevant section.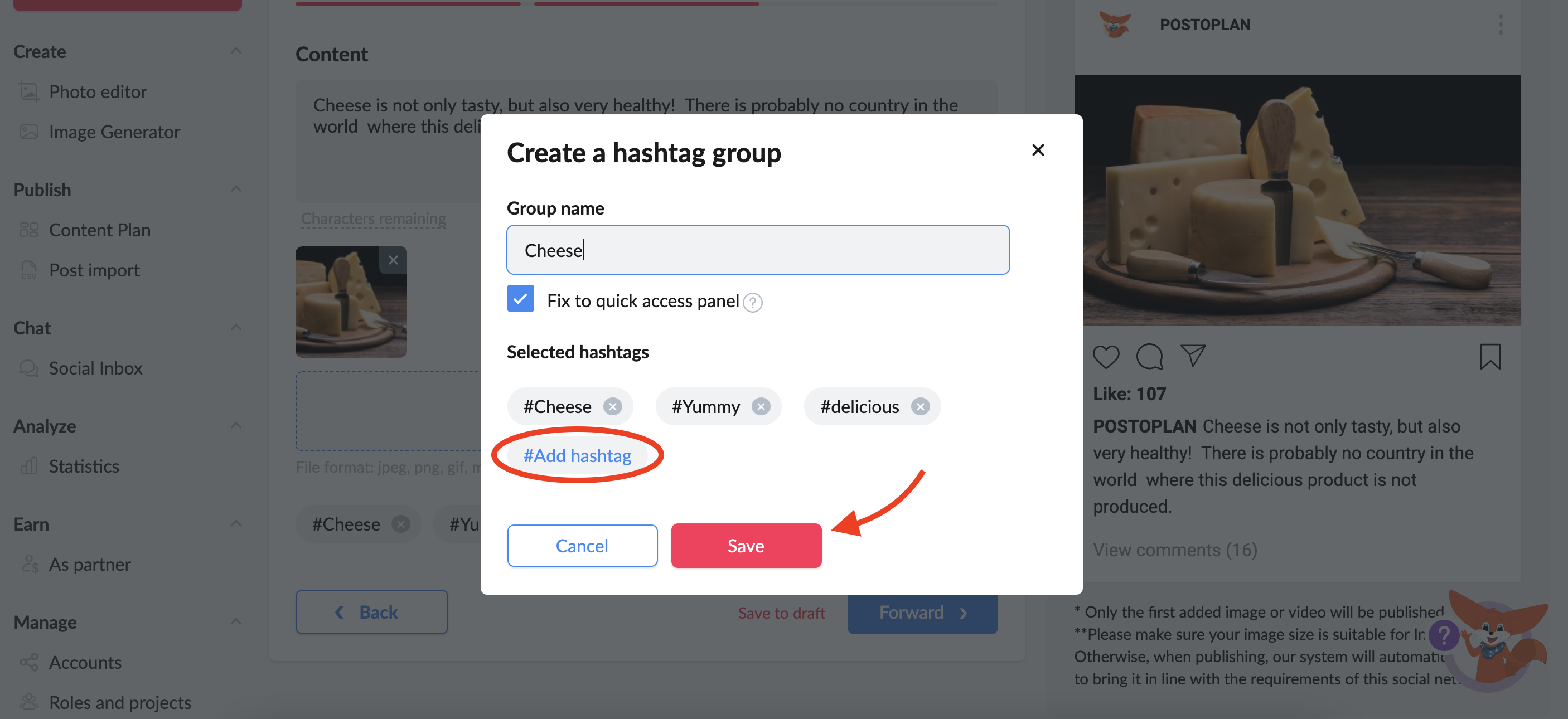 After creating a group, you can preview the list of hashtags added. To do this, hover over the group name: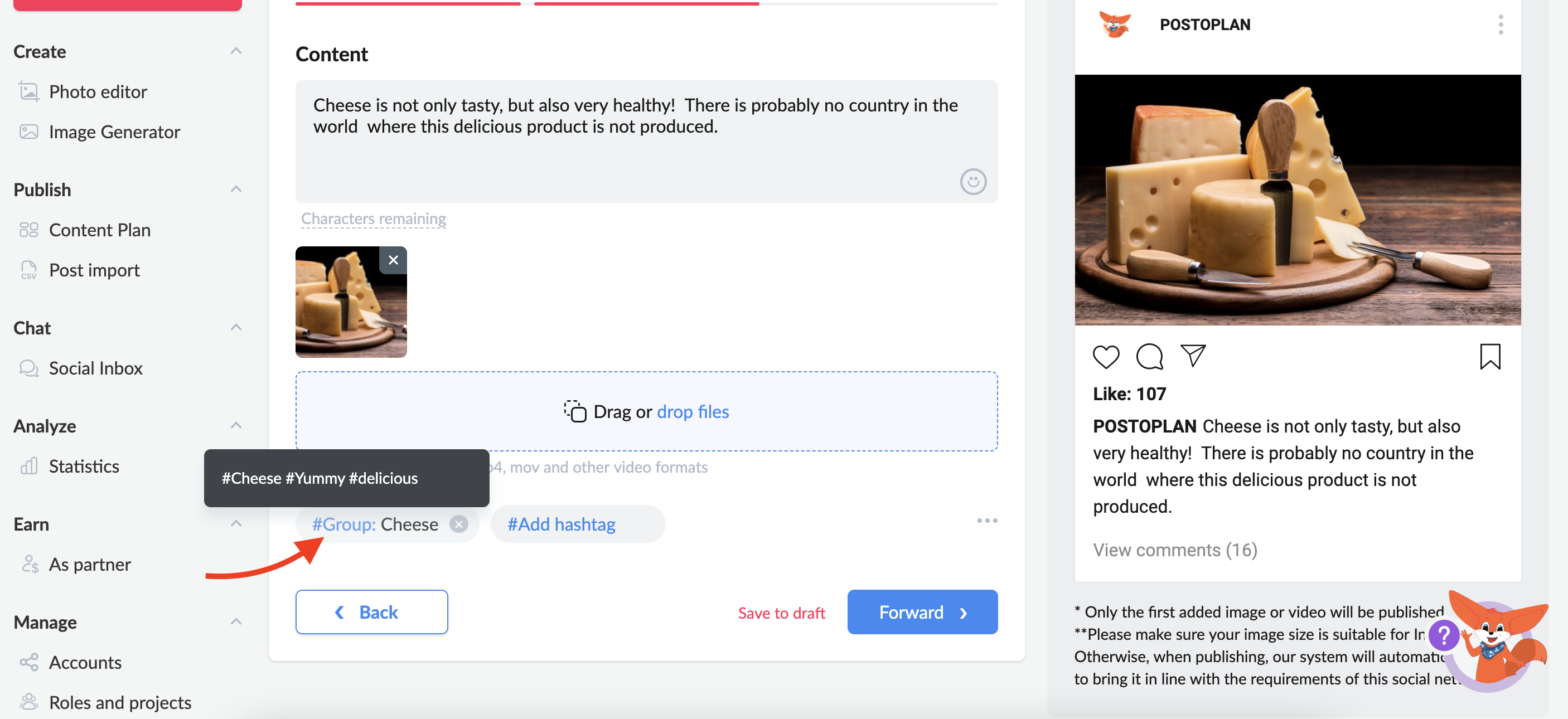 By clicking the X button located in the group button, you can hide the hashtag group, and it will be displayed only on the drop-down list.
To delete a group completely, you need to select it from the list and click the trash can icon. After deleting a group, none of the included hashtags will be lost but will displayed as separate hashtags.