Facebook page posting error
When you get a Facebook page posting error, you should first try to republish the post. If that doesn't work, you'll need to reconnect your account and try publishing the post again. Go to accounts and click on the update icon next to your account.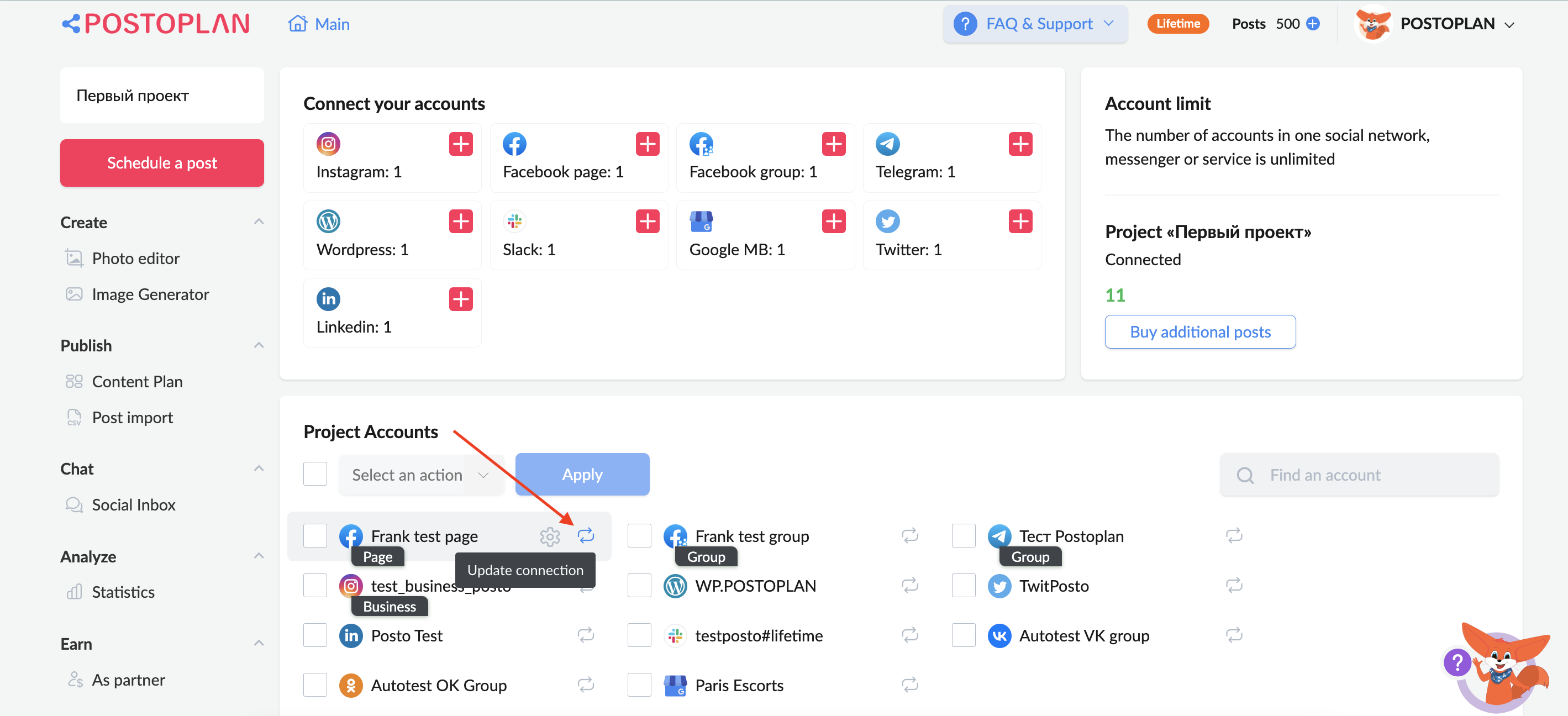 If all of the following doesn't help, you should check the rights and permissions for the CONTENIVE business integration on Facebook: https://www.facebook.com/settings?tab=business_tools&ref=settings 
Select CONTENIVE and "view and edit" in business integrations. 
All rights should be provided on the page.
If nothing works, please contact POSTOPLAN Support.