Bagaimana postingan dikumpulkan ke pemilik status Lifetime?
POSTOPLAN offers 1,000 posts per month as part of the Lifetime deal subscription.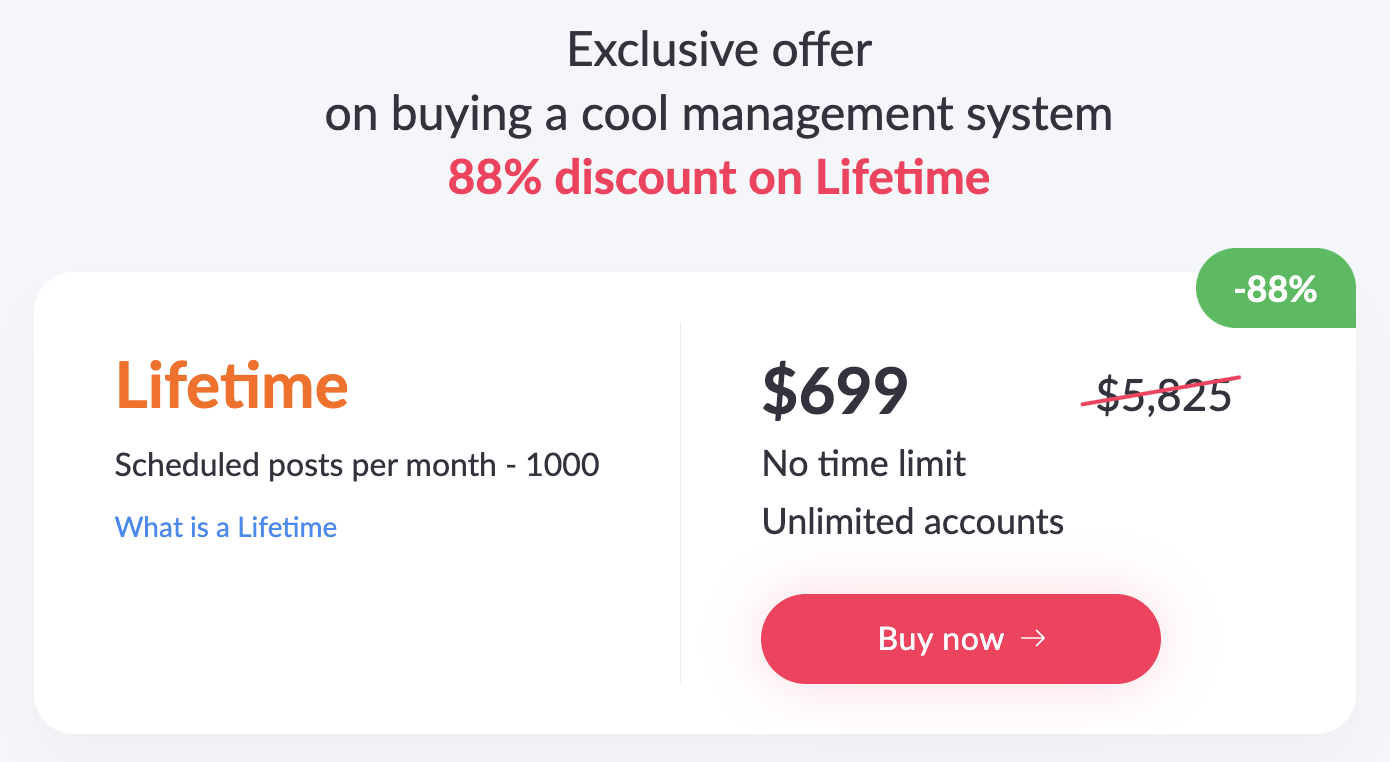 After purchasing Lifetime, the number of posts per month gets updated every month. You can view exactly when this number gets updated in the My Subscription section.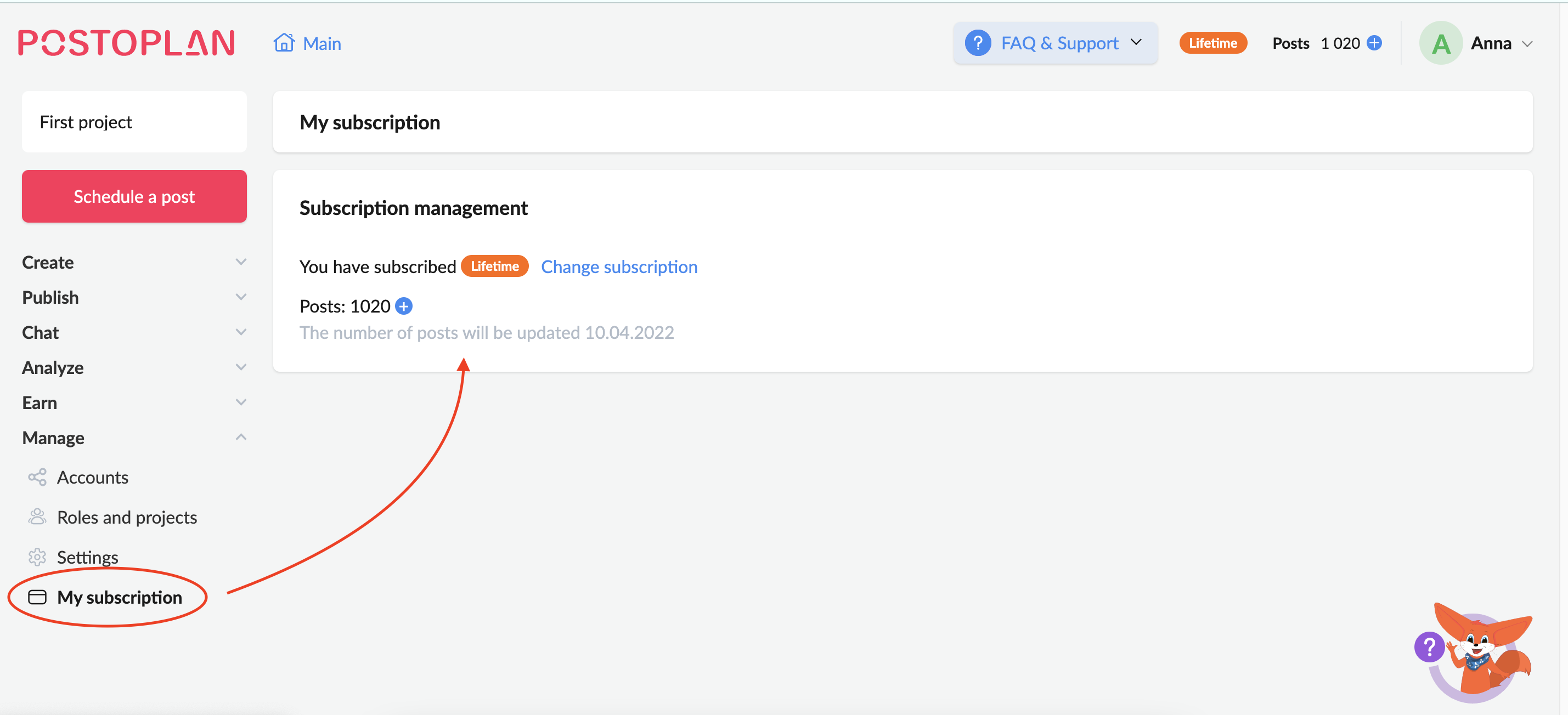 Please note that posts published through RSS channels are also counted.