How to Switch Your Profile to a Business Account
There are several steps that need to be taken before setting up a Business account.
Create a Personal Instagram account if you don't have one already




Create a Facebook Business page, or log into the Business page that you plan to connect to your Instagram Business account as an administrator.
There are two ways to connect a Business account, through Facebook or through the Instagram app.
We'll explain the process for both methods.
From your phone within the Instagram app
Log in to your Instagram account and go to Settings.

Next, click the "Accounts" option.

Scroll down the page and select "Switch to Professional Account".

After you click "Continue", you'll see a list of categories. Choose the one that suits you best.

Select the "Business" option in the next section.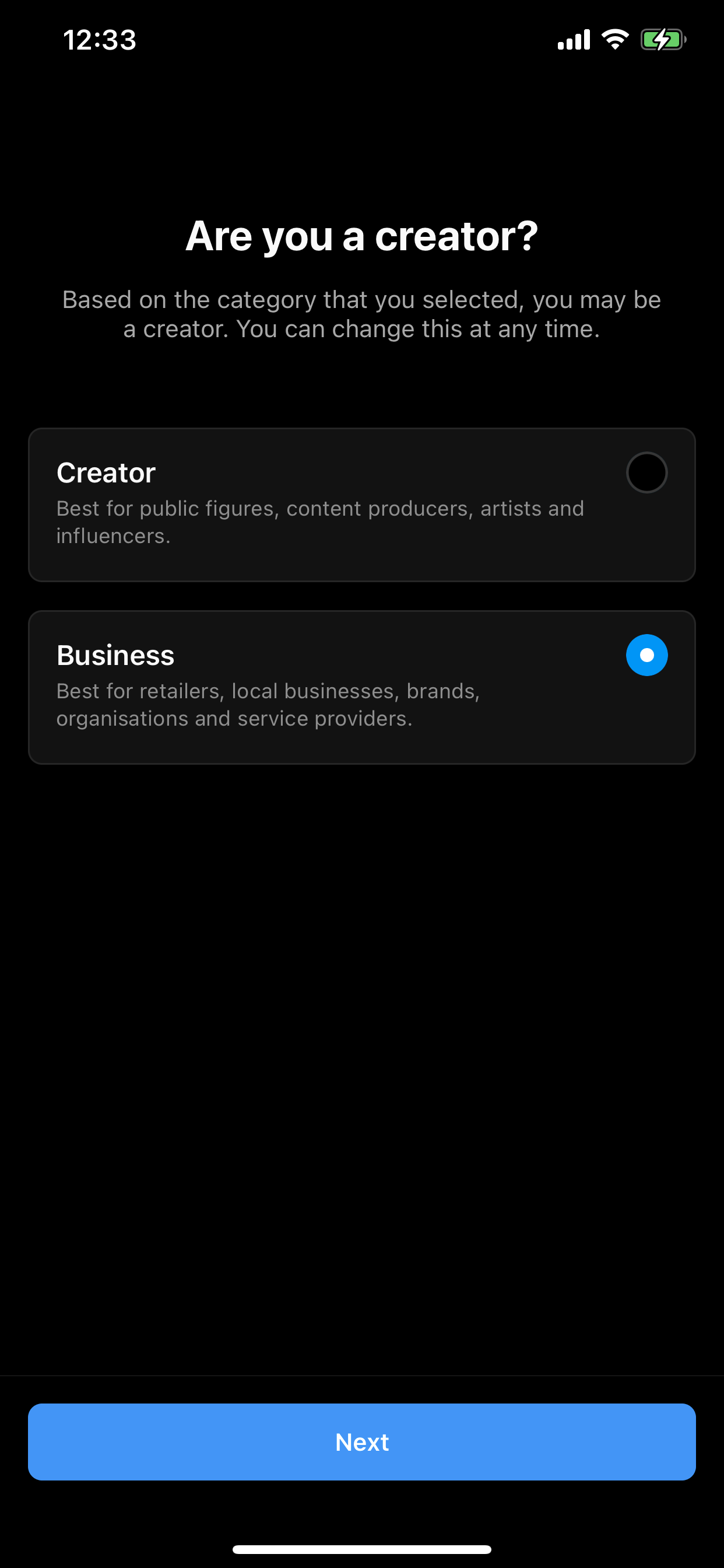 6. After, check to make sure your contact information is correct.
7. Then, you'll need to link your Instagram account to the Facebook Business page (if you don't have one, you'll need to create one). You can do this right away, or you can skip this step and link your Instagram directly from your Facebook page. We recommend linking your Instagram Business account to Facebook immediately. This is for your security, and there will be fewer issues when verifying page ownership. If you need to access your Instagram profile again, you can do so through your Facebook account, too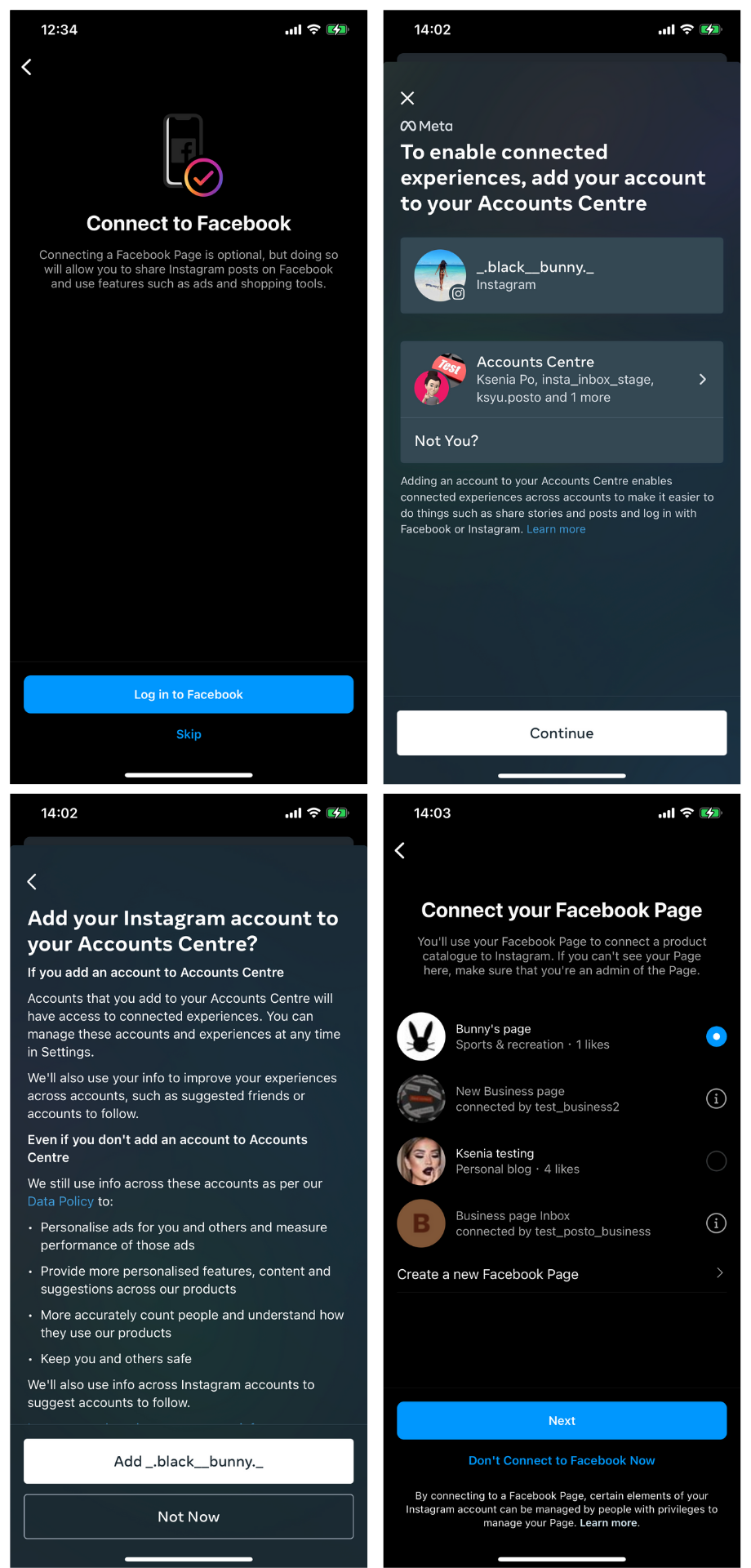 8. Your Business account is ready.
How to link your Instagram account to a Facebook Business page
In your personal Facebook profile, go to Business Pages and select the page you plan to link to your Instagram Business account (if you don't have one, create one now).

Click Settings on the left side menu.


Select "Connect Account" on the right side of the page. Choose your desired Instagram account (if you have more than one) in the window that pops up.



Finally, select the Instagram Business account. Log in and refresh the web page. If everything went well, you'll see the connected page and its data displayed.