How to participate in the POSTOPLAN affiliate program
To participate in our affiliate program, you need to register on the platform https://postoplan.app/. Registration will not take long.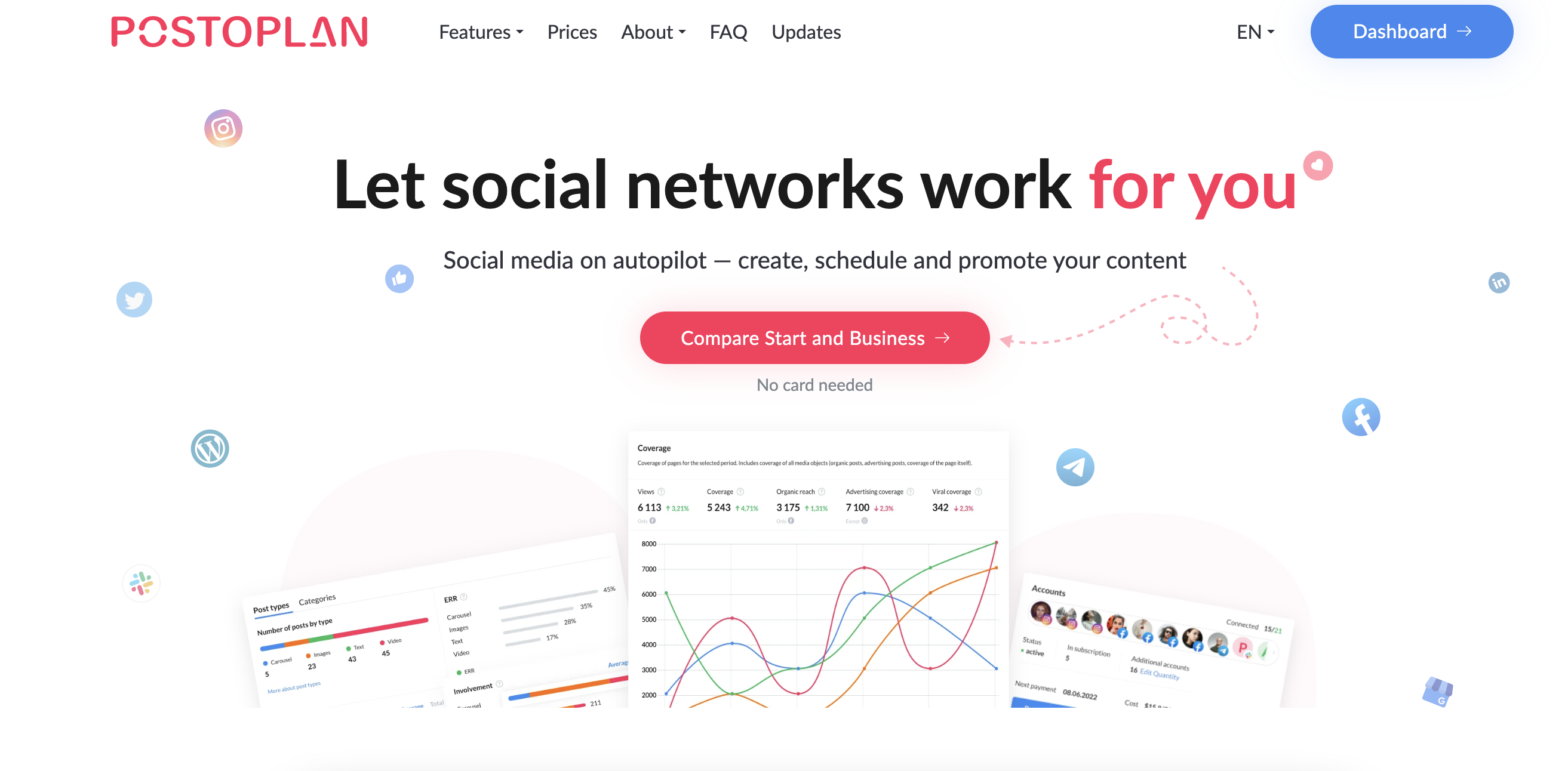 In your personal POSTOPLAN account, click on the Earn button, which is located on the left of the screen, or after registering an account, follow the link: https://postoplan.app/user/affiliate: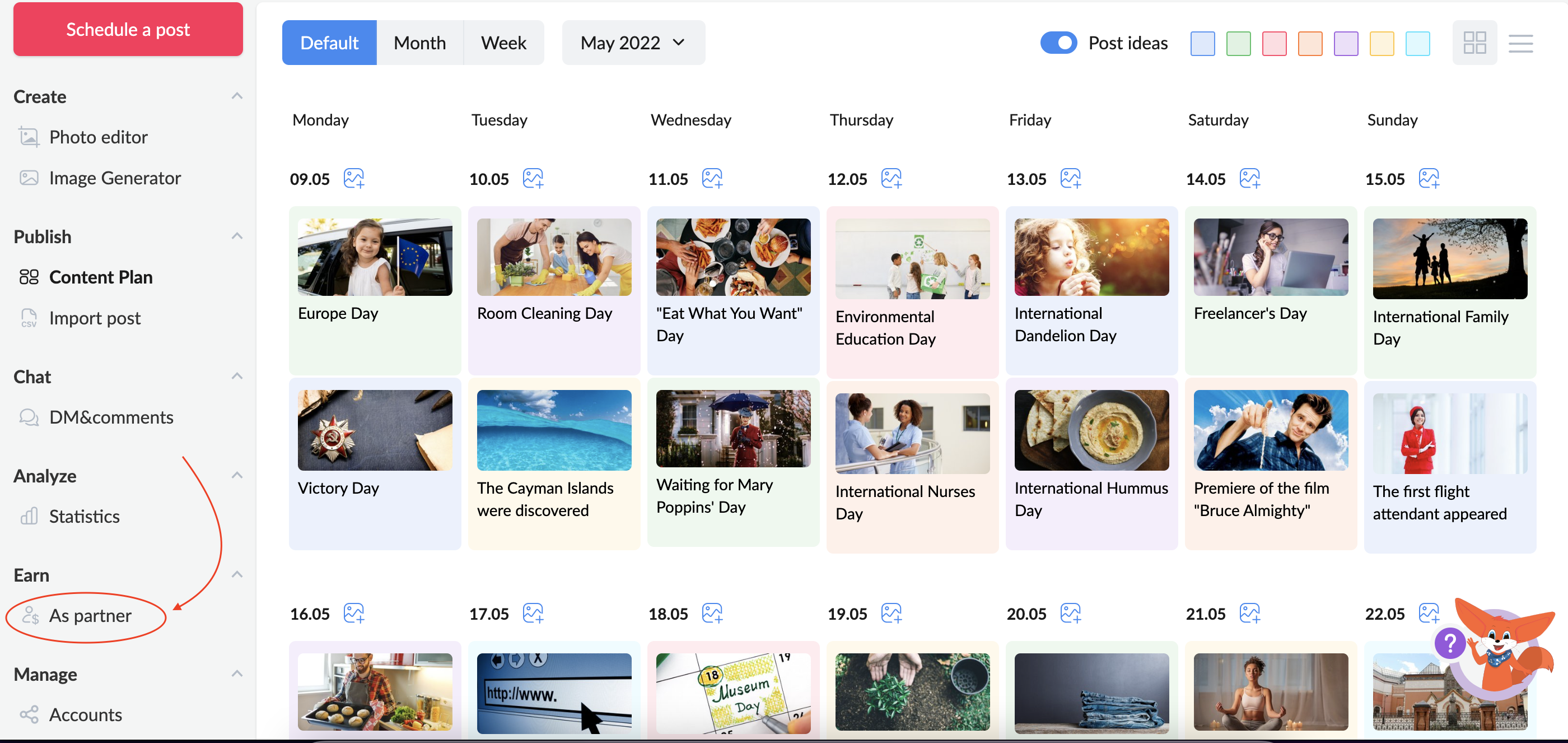 Then you will be taken to your personal account of the affiliate program: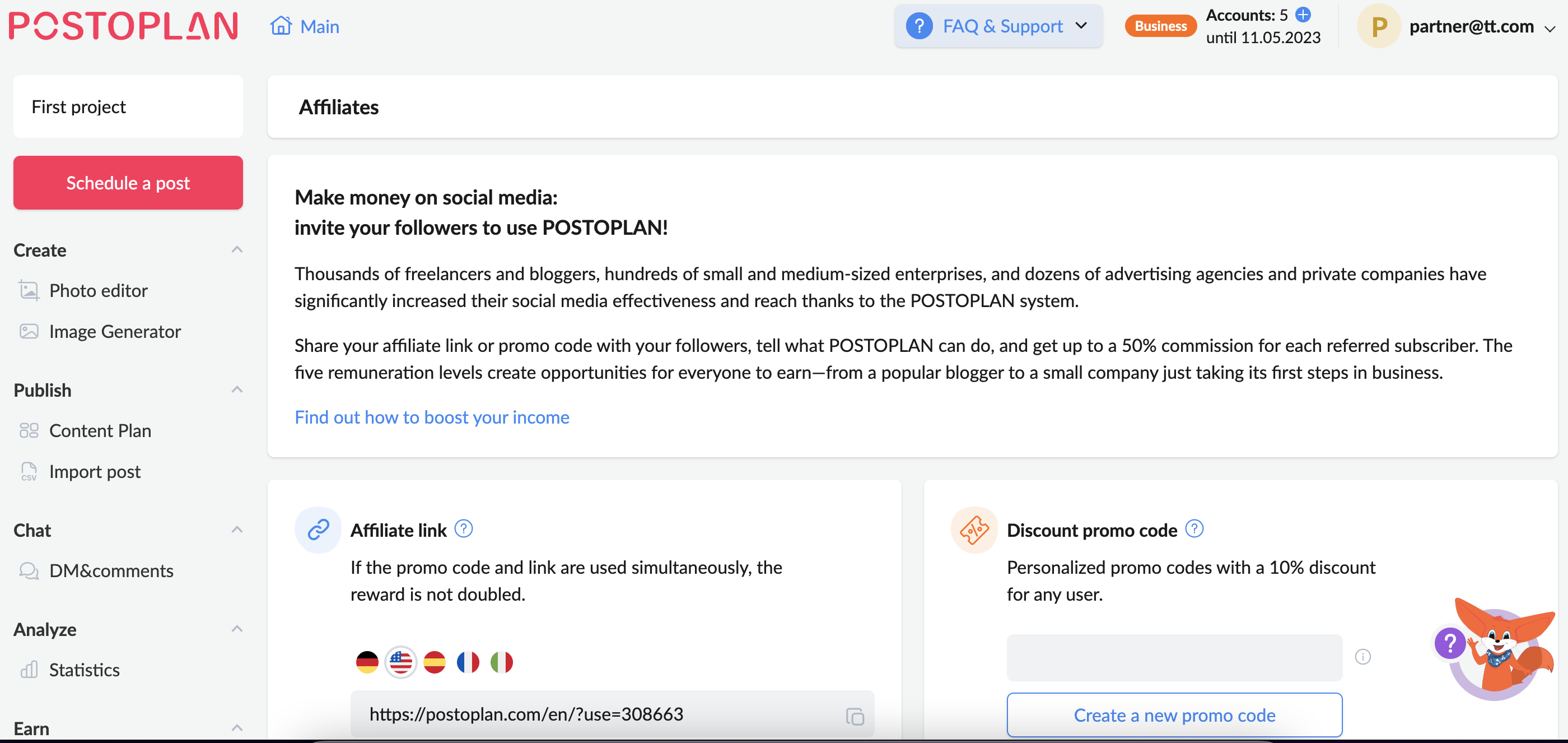 When you click on the flags of the countries, you will see a referral link using which you can advertise our service to people who speak the respective languages. For example, if you click on the US flag, a referral link to the English version of our website opens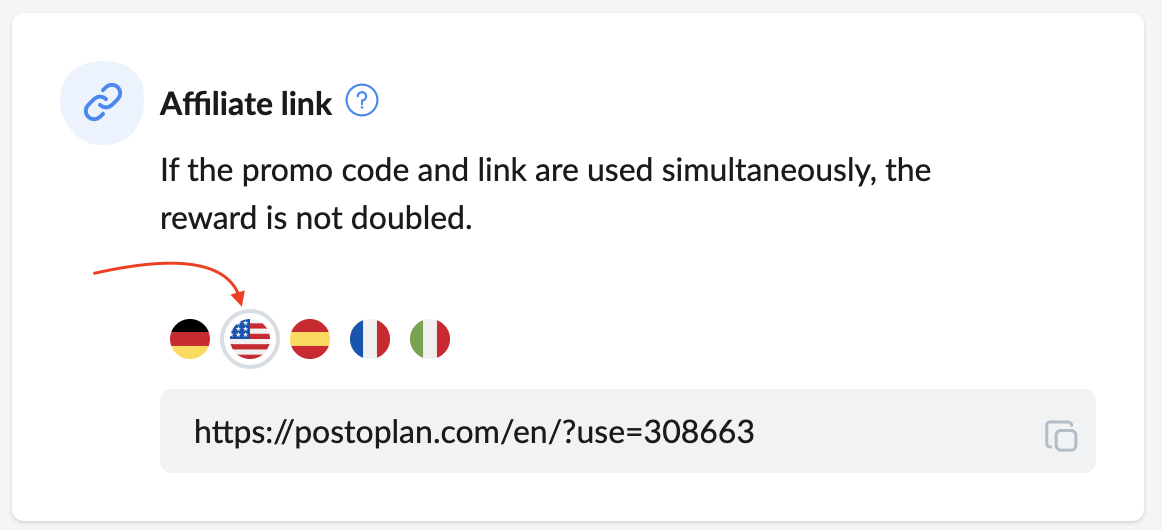 Copy it and get a monetary reward for each person who follows your link and buys a subscription (Business or Start) 🙂 
Or you can create a customized promo code for a 10% discount and get a reward when this promo code is used to buy a subscription (either Business or Start). 
You can view all information on the number of users registered through your affiliate link in your personal account. (The Referrals tab).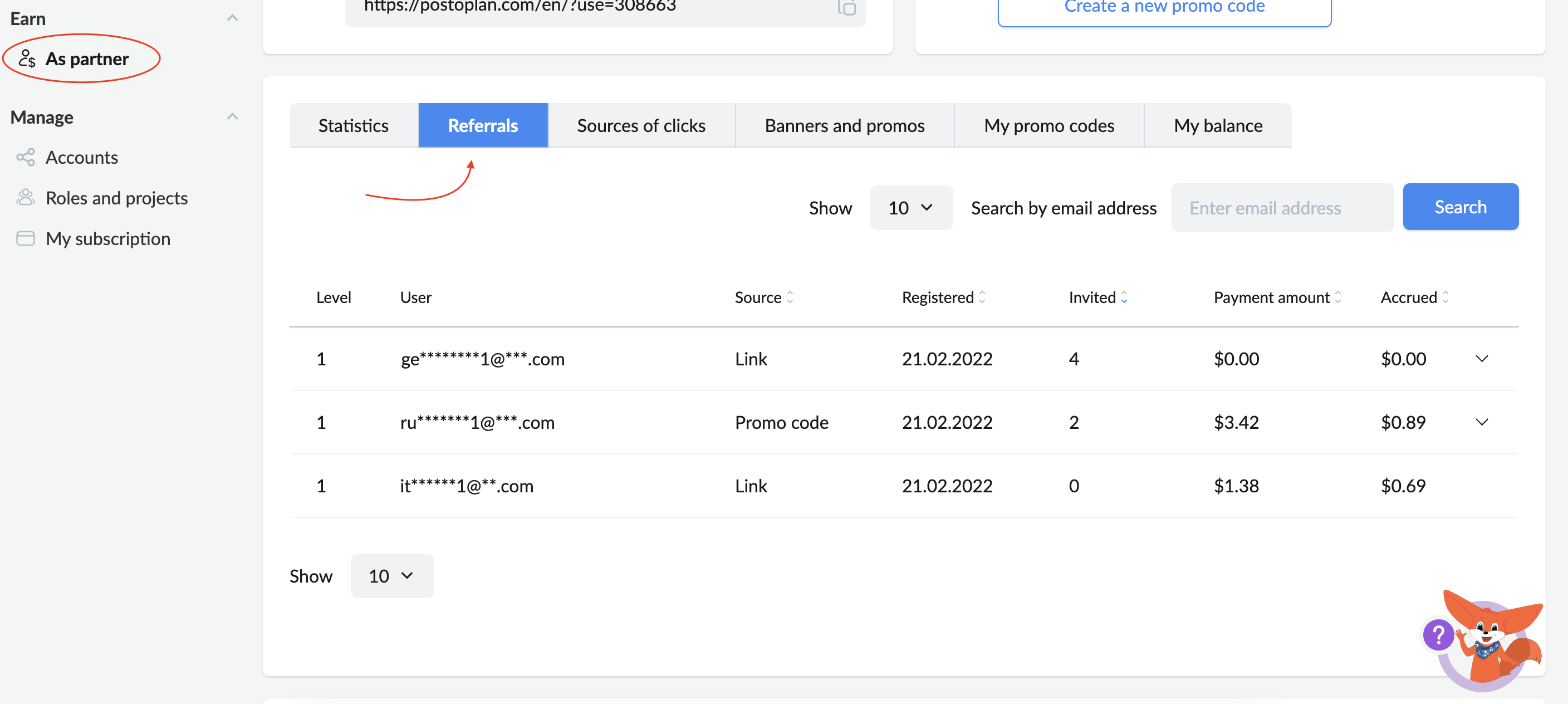 You can also view your overall earnings statistics in your personal account (in the Statistics tab).
Information on earnings is displayed separately for affiliate links and promo codes; you can also combine the data for the two categories.
In addition, the table provides details about each referral level (information is displayed here after 30 days, which is when the conditions of the affiliate program are fulfilled and money is available for withdrawal).

We offer banners and promotional materials to help you efficiently advertise the service.
Media files are available in different formats (from popular social media formats to less common ones).
You can copy media files to the clipboard, save them, or use an HTML code.

The My Promo Codes tab will display information on your created promo codes – the creation date, number of users attracted by the promo code, total payment amount, and accrued amount.

The minimum withdrawal amount is $50. To make a withdrawal request, press the Withdraw button in the My Balance tab.

This have not happened before! Earn good money just by sharing your referral link with your friends and acquaintances 😉 Become part of the POSTOPLAN team 🙂
If you have any questions about the affiliate program, please contact our Support Team at [email protected]