How can I communicate with my clients via POSTOPLAN?
POSTOPLAN provides a DM&comments feature that allows you to reply to private messages and comments on the Facebook page.
For Instagram, DM&comments supports replying to comments under your own and other people's posts, as well as the ability to respond to mentions in other people's posts.
To add an account to your DM&comments, please choose the corresponding option in the side menu and press "…", then "Settings".

Activate the desired Facebook Pages and Instagram Business accounts in the window that appears.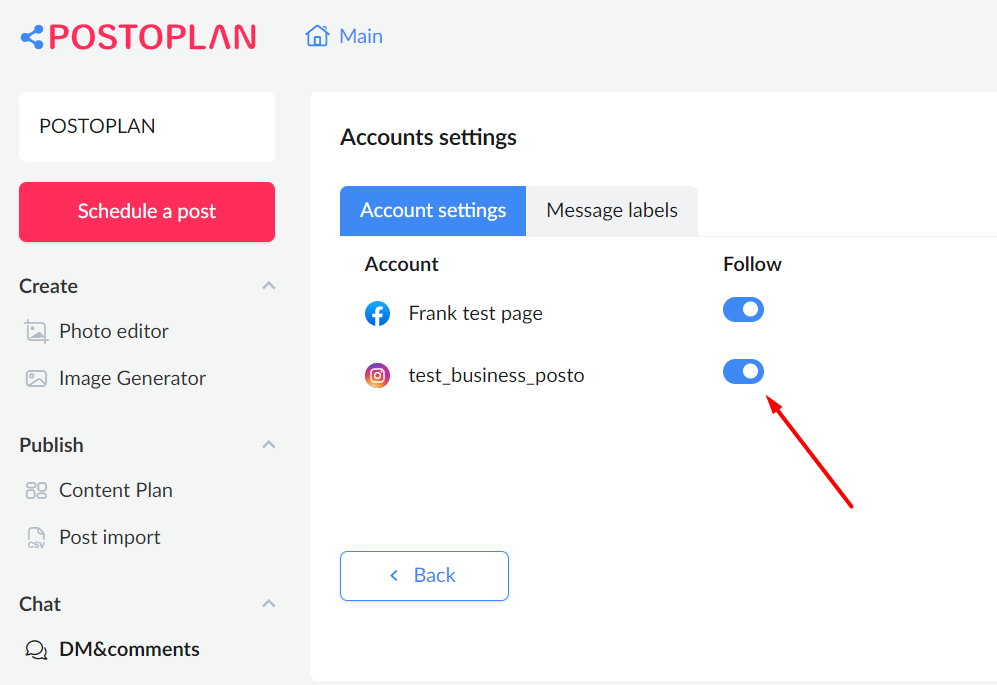 Personal messages sent to Facebook Business pages can be viewed in the "Messages" tab. On the left side of the page, you'll see a list of accounts that filter where a message was sent to. On the right side, you will see the messages themselves and the option to respond to them:



Comments on Facebook posts, Instagram posts, and posts where your Instagram account has been mentioned will be visible in the "Comments" section. On the left side of the page, you can view posts that have received comments or mentions. On the right side, you can respond to a comment or you can click on a link directly to the post: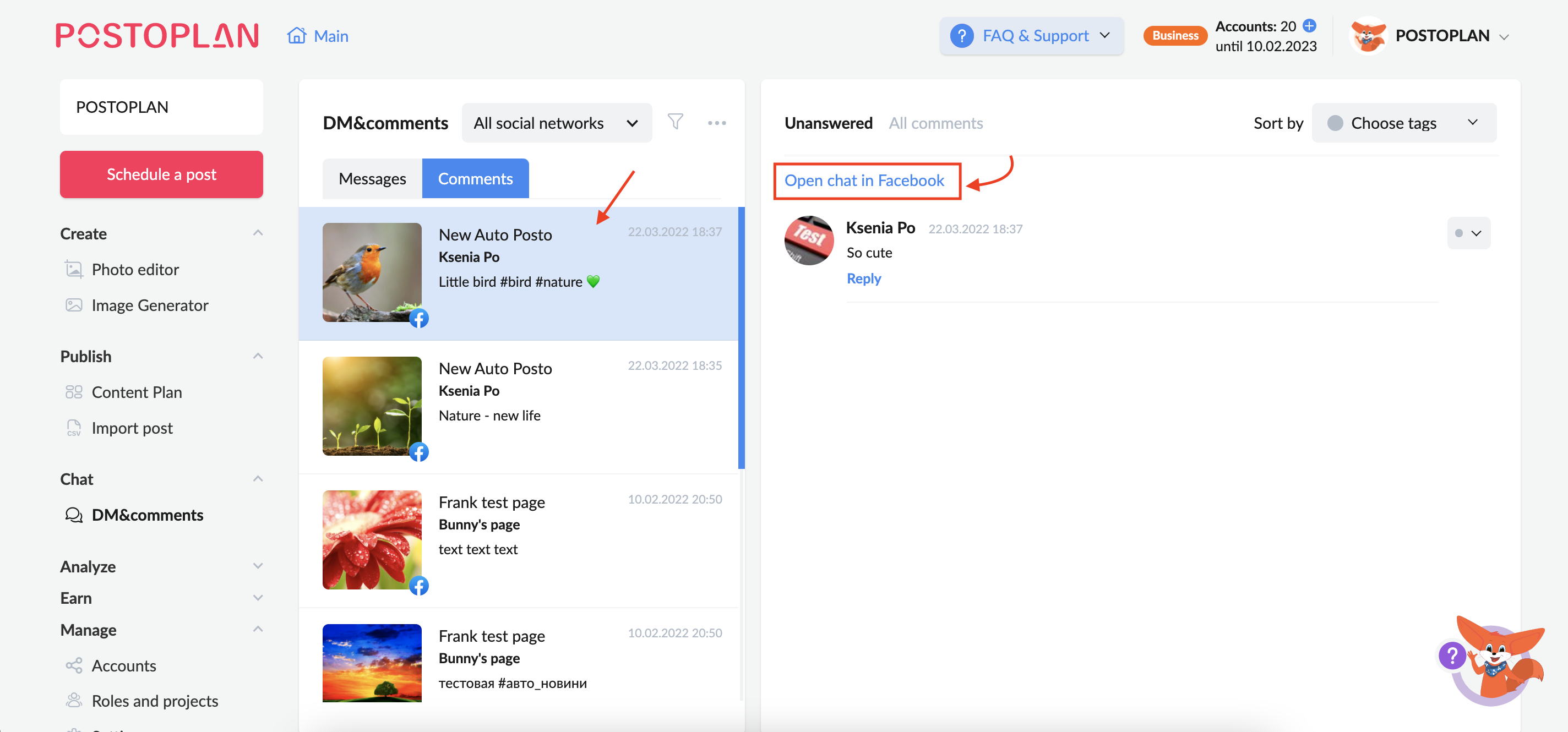 Additionally, you can click "Message Labels" in the Settings page to create tags that you can use to mark messages for easier navigation.

Incoming messages can also be labelled. For example, you can mark messages that contain important information.

You can also filter messages and comments. Click on the Filter icon and select the tags you want: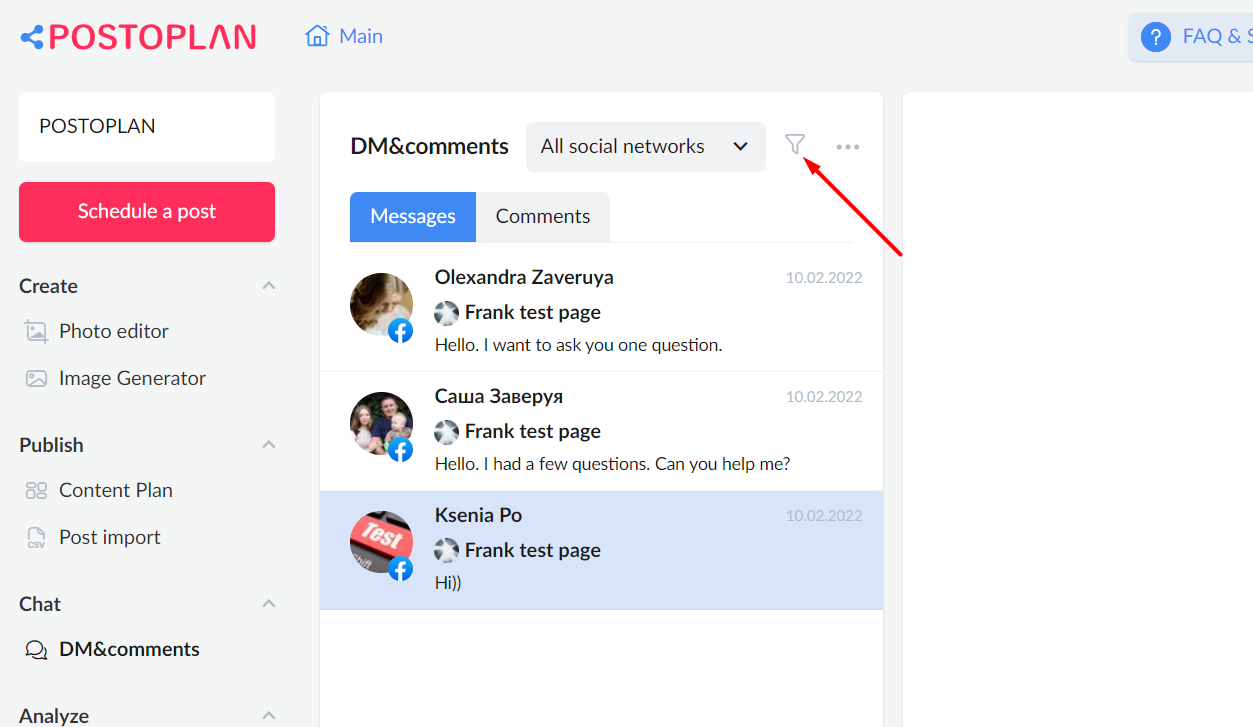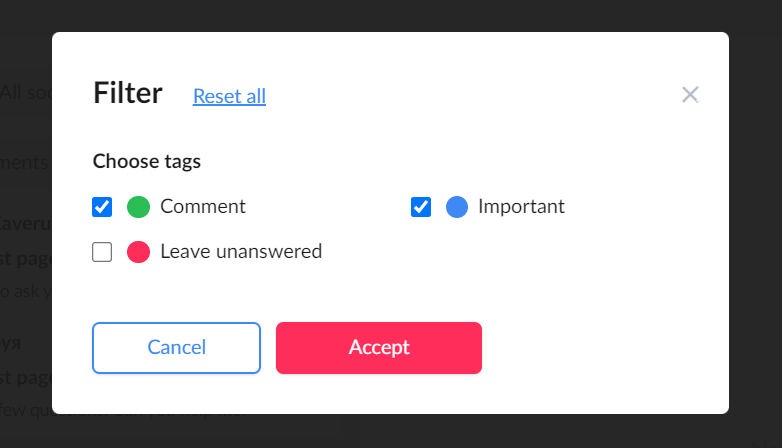 If you want to check comments or messages for specific accounts, choose those accounts in the menu: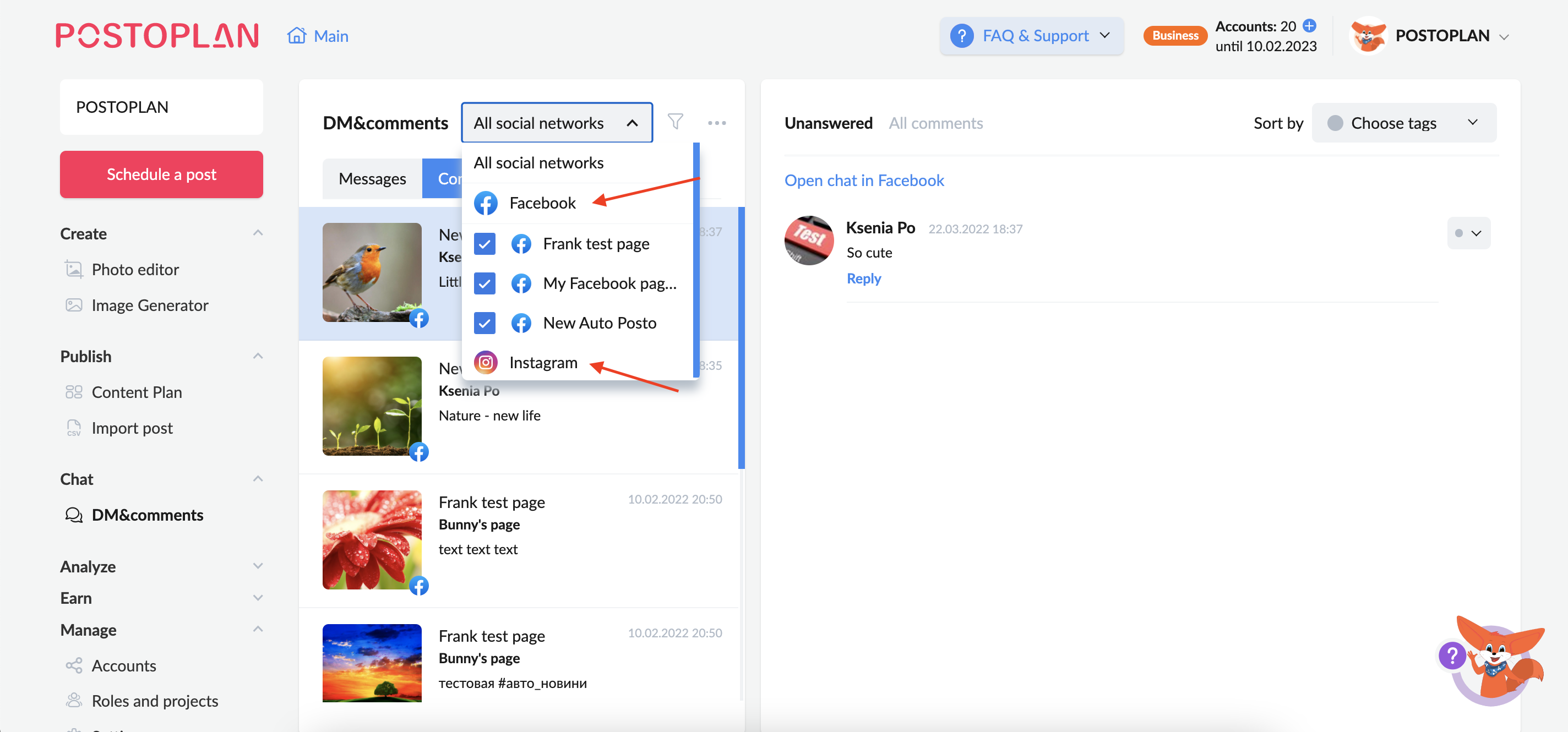 Can I receive Direct Messages from Instagram users and see them in my DM&comments?

– For now, only comments and mentions on posts can be received. We're considering Direct Messages for the near future. As soon as this option is available, we'll let our users know.

Where can I see messages that I've responded to?

– Messages and comments are divided into two categories: "Unanswered" and "All Messages/All Comments". If you have already replied to a message, you can find it under "All Messages".

How long do I have to respond to messages?

– We recommend responding to messages within 24 hours. That's how much time Facebook gives you to respond.